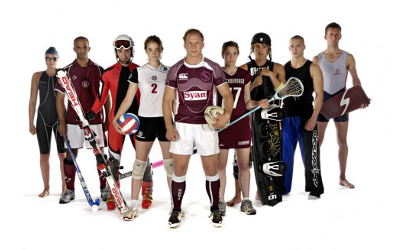 Off Season Rugby
Summer 2016
10 week
Off Season Training
Programme
Sports Train Programs - Off Season Rugby
Sports-Train programs are professionaly designed intelligent programs that are customised to your specific needs and levels. They are delivered straight to your phone using the Sports-Train Athlete App allowing you to complete your program set by set and rep by rep with supporting videos at every step of the way.
Covering strength, power, body composition and conditioning there is something for every player to make some serious off-season improvements. Take your game to the next level!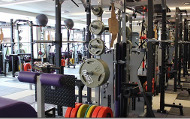 STRENGTH and POWER
For the players chasing improvements in explosive strength and speed during the off/pre-season period. Simply complete a rep max (RM) in selected lifts and every set, rep and load to lift comes straight to your smart phone. Initially focus is on building strength foundations and gets more explosive as you progress. Spread the sessions out as you choose but stick to the loading scheme to maximise your results.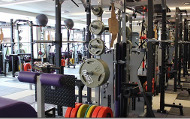 SIZE and STRENGTH
Aimed at players looking to make some serious gains in size and strength during the off/pre-season. Simply complete a rep max (RM) in selected lifts and every set, rep and load to lift comes straight to your smart phone. Large focus on compound lifts with this high volume program. Starts with a heavy hypertrophy focus and moves into strength as you progress, some brutal finishers are a consistent theme throughout the program! Testing sessions are built in to the program and conditioning also makes up a part of the work. Spread the sessions out as you choose but stick to the loading scheme to maximise your results.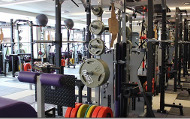 CONDITIONING and BODY COMPOSITION
For players who need to make improvements in their fitness and body composition during the off/pre-season. Get a head start on pre-season by unlocking one of the fundamentals physical requirements of rugby. A tough but manageable program which incorporates traditional resistance training, resistance circuits and metabolic conditioning. Always varied making the discomfort more bearable and easily adaptable to suit your level/desire. Work hard now and game day all of a sudden seems a lot easier!
10 Week online off season training plan with Josh Fletcher.
Currently head of Strength & Conditioning (S&C) for Rotherham Titans RUFC, Josh Fletcher has a wealth of experience delivering professional programs to elite athletes. His experiences also include Bradford Bulls U19's head of S&C, S&C coach to the GB men's water polo and GB taekwondo teams leading up to the London 2012 Olympic Games.
Delivered by sports-train.
sports-train.com is an online athlete development platform, used by professional and International teams in multiple sports competing at the highest level. Clients include 2011 and 2015 Rugby World Cup National teams, and medal winning athletes at London 2012 Olympics and Paralympics, and Sochi winter Olympics. Now, for the first time, you can benefit from the same systems as the pros with the 10 week off-season rugby programme.
Frequently asked questions.
How long is the training programme?
The off season rugby programme is 10 weeks long. There is a recommended schedule but you can move each session to meet your own needs.
Who can use it?
The programme is designed for any senior rugby player who wants to take their game to the next level.
Is it just another generic spreadsheet programme?
No. The training programme is delivered online using the sports-train platform, and using the sports-train Athlete App. It is a specific programme which will allow you to monitor your readiness to train, track training loads, produce progression reports which will allow you and your coach to monitor and evaluate your progress.
What does the App do?
The sports-train Athlete App will guide you through the programme, session by session, set by set, rep by rep using exercise videos and recommended training loads. This allows you (and your coach) to keep track of your progress.
Can I ask my coach questions throughout the programme?
Yes, the sports-train platform is interactive and will allow you to ask questions to your coach and share your experience with the training group. You can even upload photos and videos.
How much does it cost?
The programme costs £100. Check with your club to see if you have a discount code!
Choose your program and get started now!!!